By
MadManCK
- Sun Nov 19, 2017 8:37 am
Rank:
- Sun Nov 19, 2017 8:37 am
#52089
Sim Racing Pedals
If you want to take your rig to the next level, pedals are a great way to start.
For the real feel, especially for braking, you need load cell technology for maximum peformance. Good brakes can easily shave of a few tenths of your lap times.
While most regulare brands, like Logitech, Thrustmaster or Fanatec already have some great pedal options, there are specialist who make even better ones.
Heusinkveld is one of them. I have no experience driving with these, so i let the pictures and decriptions do the talking. But with load cell technology on all pedals, you can not go wrong. And even if they are expensive at 700+ €, they look like quality stuff to me
https://heusinkveld.com/products/sim-pe ... 6834e7a283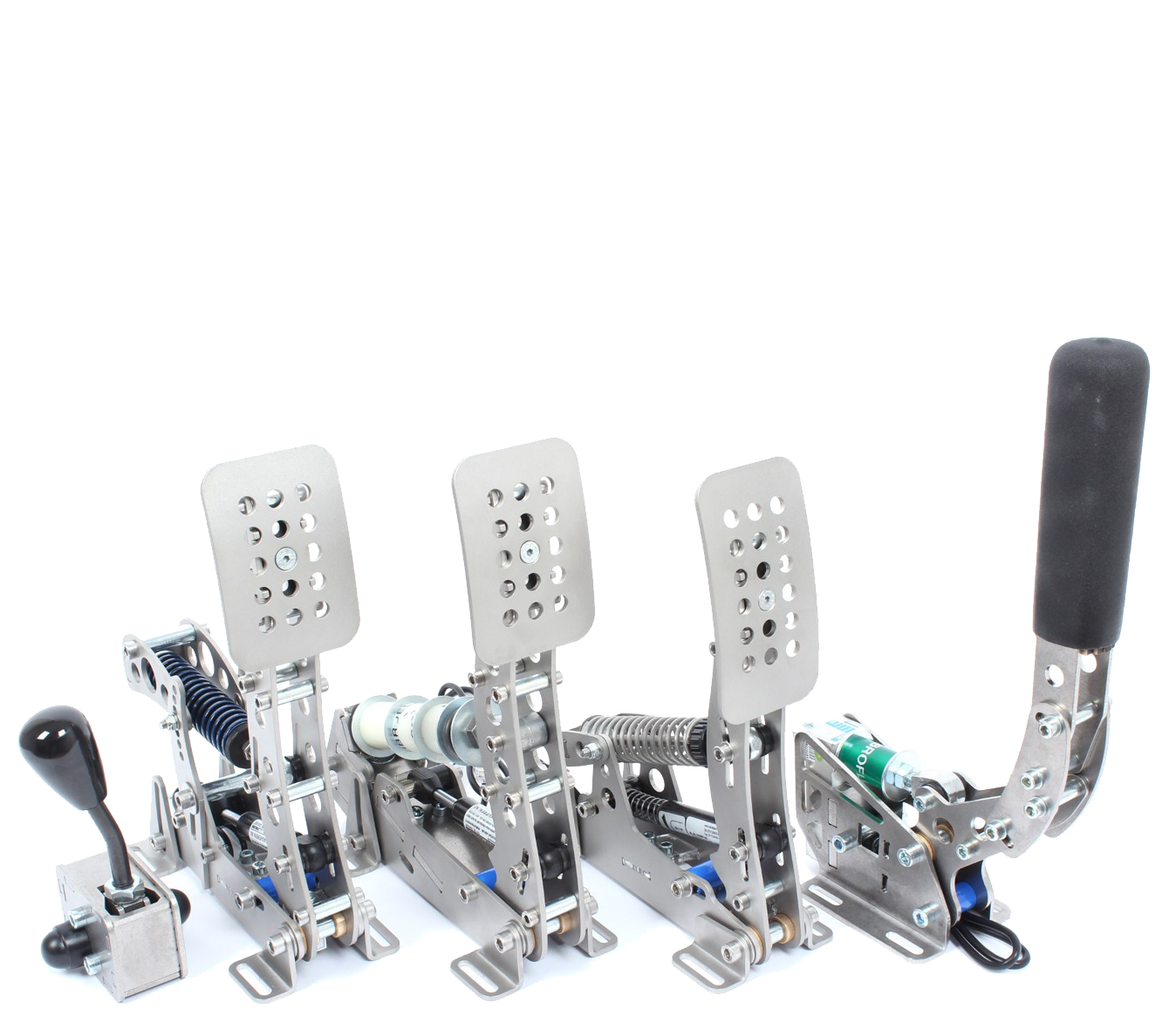 A combo deal with the pedals, handbrake and sequential shifter will set you back around 1.300€. All pro grade stuff.
More accessible pedals with less force needed and a similar build quality will set you back 1.000€.
That handbrake looks awesome btw.